WHAT IS THE BMW VISION M NEXT?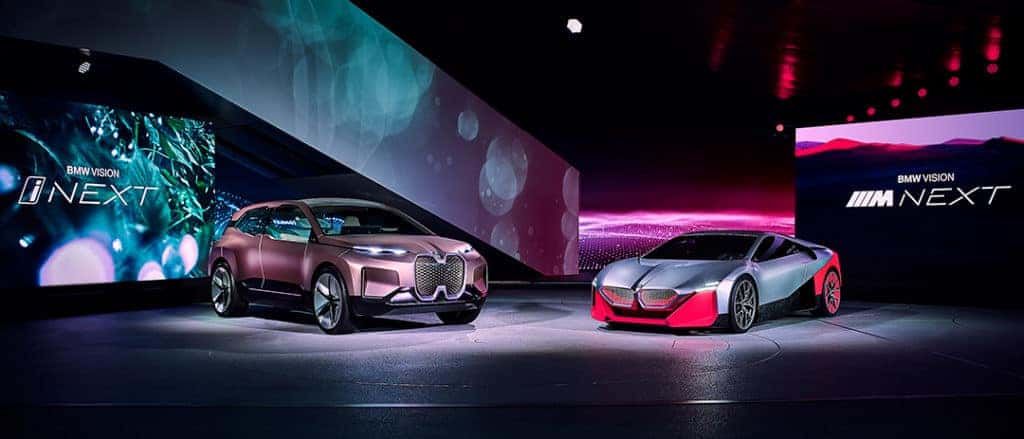 In 2018, BMW introduced the BMW Vision iNEXT as way to illustrate how autonomous driving is set to transform how we interact with our vehicles in the future. With the introduction of the new BMW Vision M NEXT, BMW is keen to show how the experience of driving yourself will still be a part of the equation. While the BMW M brand's future may be electric, it will still be focused on actively engaging the driver. Intelligent technologies aim to provide comprehensive, targeted assistance to turn every driver into the ultimate driver.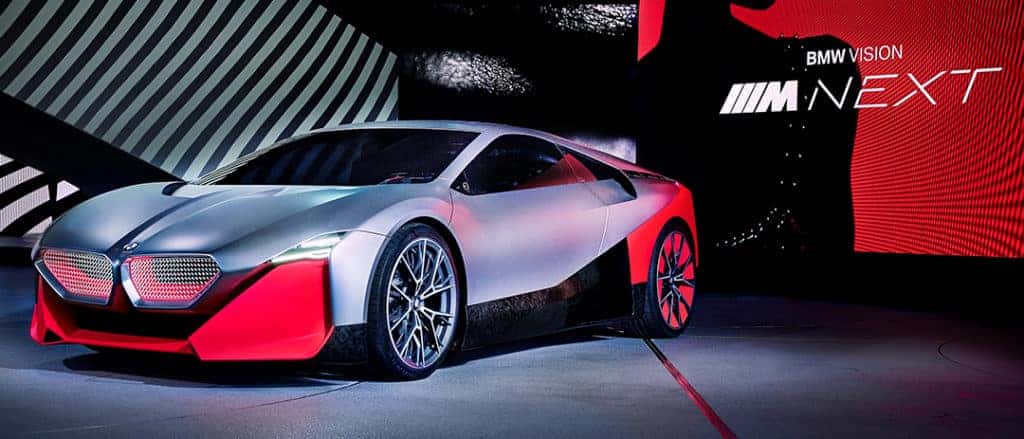 The two key concepts guiding the future of BMW mobility are "EASE" and "BOOST". In EASE mode, the vehicle assumes the task of driving. This turns the vehicle itself into a mobile living space where rest and relaxation are the priority. In BOOST mode, however, emphasis is placed on the act of driving. Both of these concepts are combined in equal measure to form a new expression of the Ultimate Driving Machine that encompasses Autonomous driving, Connectivity, Electrification, and Services (ACES).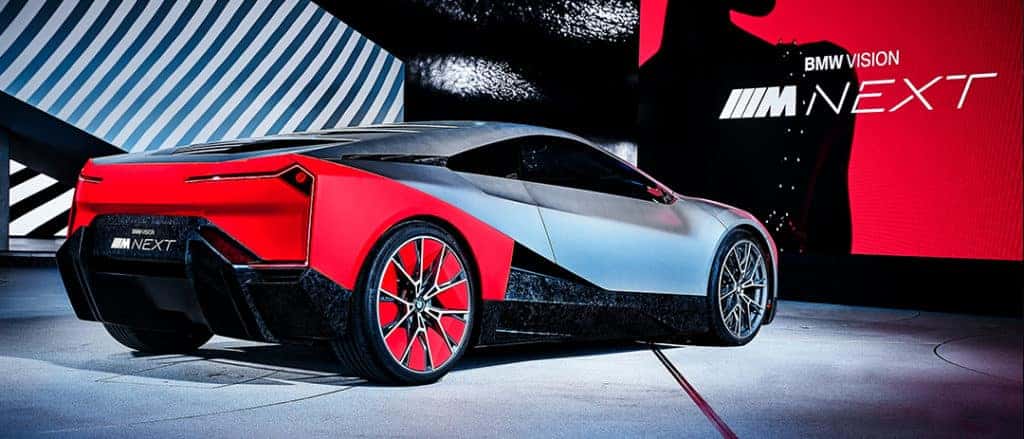 This spiritual ethos is expressed through the design of the BMW Vision M NEXT. Taking cues from the legendary BMW Turbo as well as the trailblazing BMW i8, both past and present define the future. The classic sports car proportions, low-slung wedge silhouette, and striking color scheme hint at the performance found inside. A turbocharged four-cylinder engine and electric all-wheel drive bring total output to 600 hp. There is also a pure rear-wheel drive mode to unrivaled performance. All electric range is 62 miles, more than enough to complete the majority of trips on purely electric power. This is also key as more and more city centers transition to zero-emissions zones.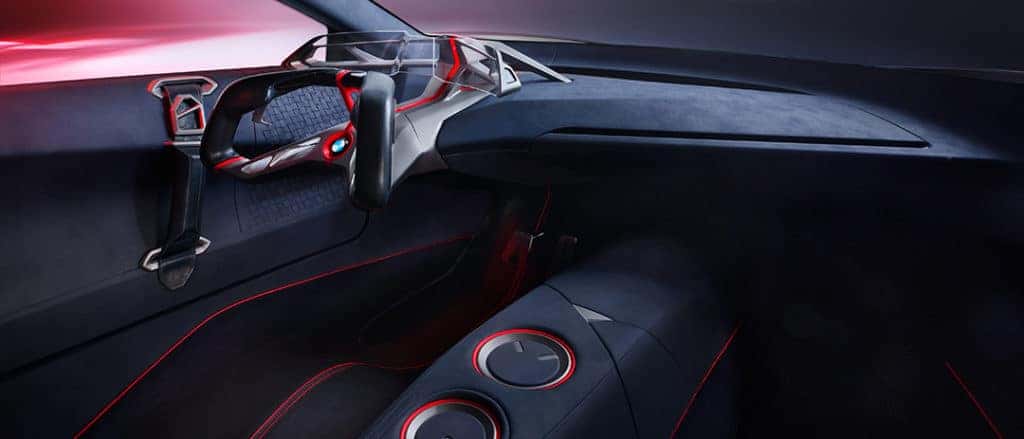 From the moment you step into the vehicle, it is driver focused. Facial recognition unlocks the gullwing doors automatically. The interior is classy and minimalist, allowing the driver to focus on the task of driving. The BOOST Pod provides an interface between driver and vehicle. All controls and information are displayed across three visual tiers: the steering wheel, the Curved Glass Display, and the full-surface Augmented Reality Head-Up Display. Everything happens within the driver's line of sight, with the focal point being the availability of BOOST+ mode. With the touch of a button, BOOST+ releases extra power for a more thrilling driving experience.
Combining the sporting heritage BMW is known for with the unlimited possibilities the future will allow for, the BMW Vision M NEXT proves that the future of the Ultimate Driving Machine is in good hands: the driver's.