The First-Ever BMW ALPINA XB7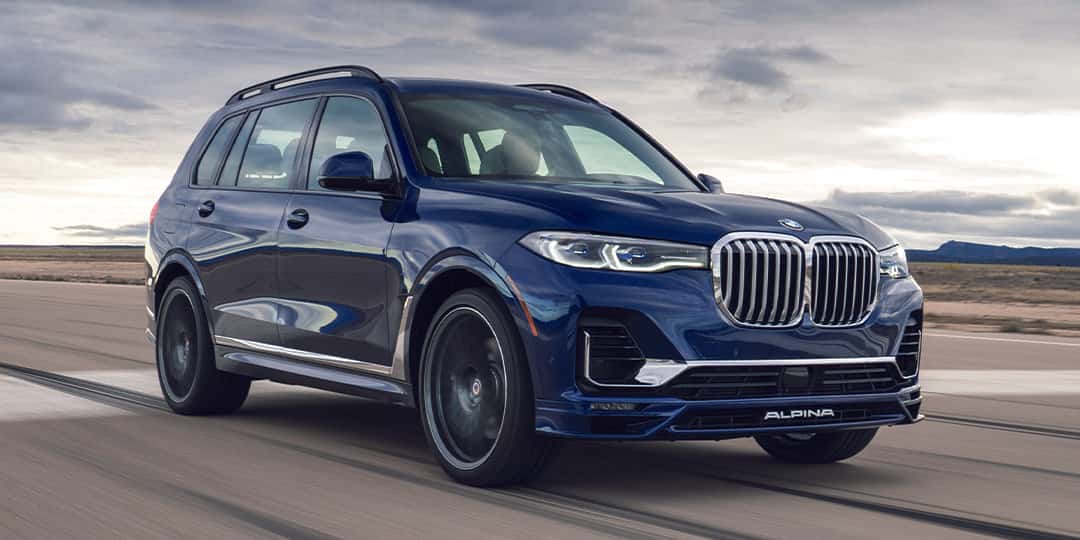 Building off the success of the BMW X7, the first-ever BMW ALPINA XB7 brings a new definition to luxury and performance. A freshly tuned V8, enhanced suspension, and quality craftsmanship make this a truly one of a kind BMW. It is the perfect car to experience your next adventure at warp speed.
The heart of the BMW ALPINA XB7 is an ALPINA tuned 4.4-liter bi-turbo V8. ALPINA ups the power output to 612 hp and 590 lb-ft of torque. That is enough power to send the XB7 from 0-60 in 4 seconds flat. Superb throttle response is provided by the near-instantaneous boost pressure, even at low engine speeds. A revamped cooling system includes two additional water coolers, an enlarged transmission oil cooler, and ALPINA's specific intercoolers keep temperatures in check. Finally, the all-new, stainless-steel ALPINA sport exhaust system provides a signature V8 sound unique to the B7.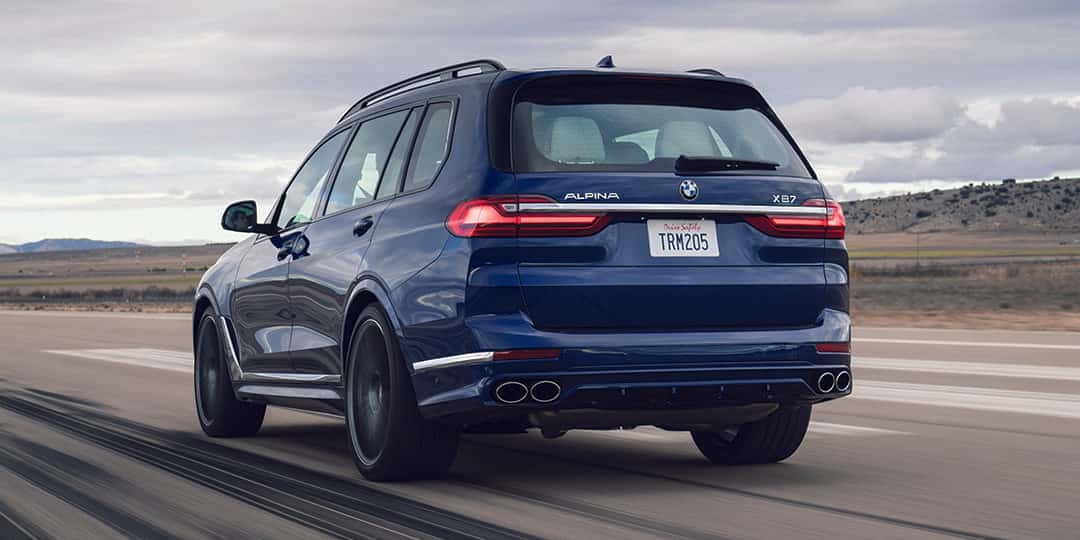 The BMW ALPINA XB7 features BMW's familiar 8-speed Sport Automatic Transmission. This unit has been tweaked by ZF to handle the extra torque loads from the V8. It also works in conjunction with an electronically-variable active limits slip differential to provide a dynamic driving experience.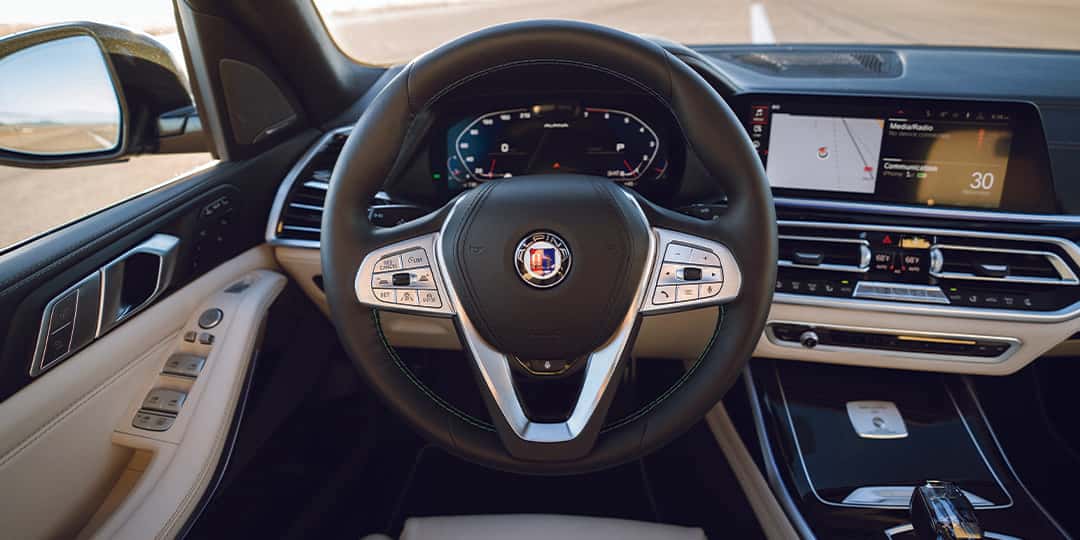 Further handling refinement comes from the standard two-axle air suspension. Featuring an ALPINA-specific damper and kinematic set-up, the XB7 is balanced for both driving dynamics and ride comfort. Ride height can be lowered or raised by up to 1.6 inches, providing a lower center of gravity for sporty driving and a higher ground clearance for clearing obstacles. All of this is coupled together with BMW intelligent xDrive all-wheel drive and sits on 21" ALPINA DYNAMIC wheels. Optionally, the XB7 can be fitted with 23" forged-alloy ALPINA CLASSIC wheels.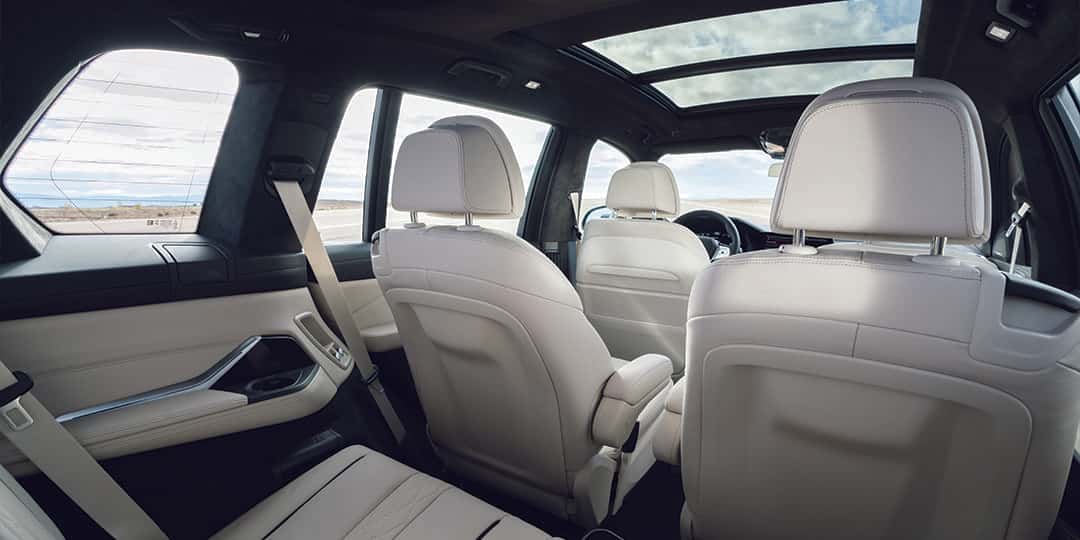 The exterior of the XB7 is fitted with ALPINA exclusive body trimming and badging. Larger air intakes at the front feed into the overhauled cooling system. Inside, you'll find three rows of seating as standard. The second row can be fitted with a three seat bench or two individual captain's chairs. Merino Leather, Multicontour Seats, Seating Heating, Soft-Close Doors, Alcantara Headliner, panoramic glass sunroof and a Leather Instrument Panel are all standard.
The BMW ALPINA XB7 is set to be in a class all of its own when it arrives this fall.