THE FIRST-EVER BMW 2 SERIES GRAN COUPE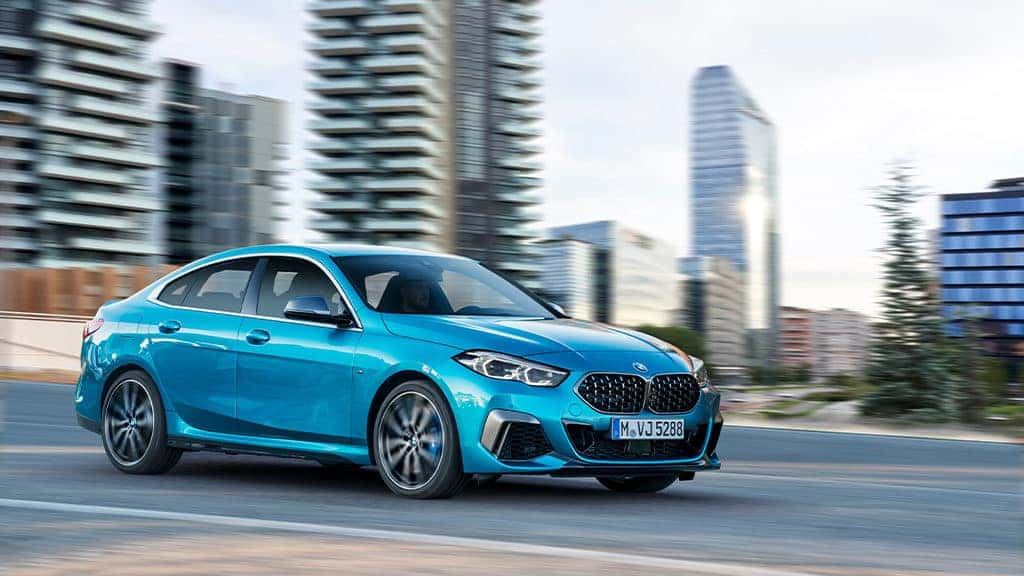 Two new models are set to provide an entry point to BMW ownership. With a focus on style and performance, the first ever BMW 228i xDrive Gran Coupe and M235i xDrive Gran Coupe offers everyday usability while maintaining the brand promise of the Ultimate Driving Machine.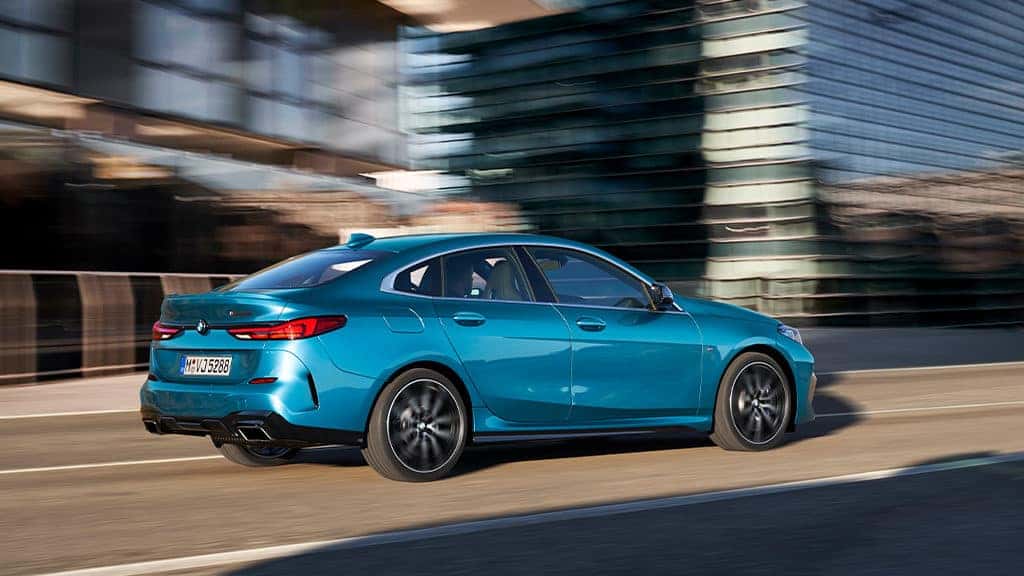 The BMW 228i Gran Coupe takes the familiar 2.0 liter four-cylinder engine from the BMW X1 and X2 and places it in a whole new package. With 228 hp and 258 lb-ft of torque, this four door launches from 0-60 in 6.0 seconds. The M235i takes the same 4-cylinder to the next level with 301 hp and 332 lb-ft of torque. This brings 0-60 acceleration down to 4.7 seconds. An optional overboost function knocks off another tenth of a second. Both engines connect to BMW xDrive intelligent all-wheel drive through the standard 8-speed Sport automatic transmission.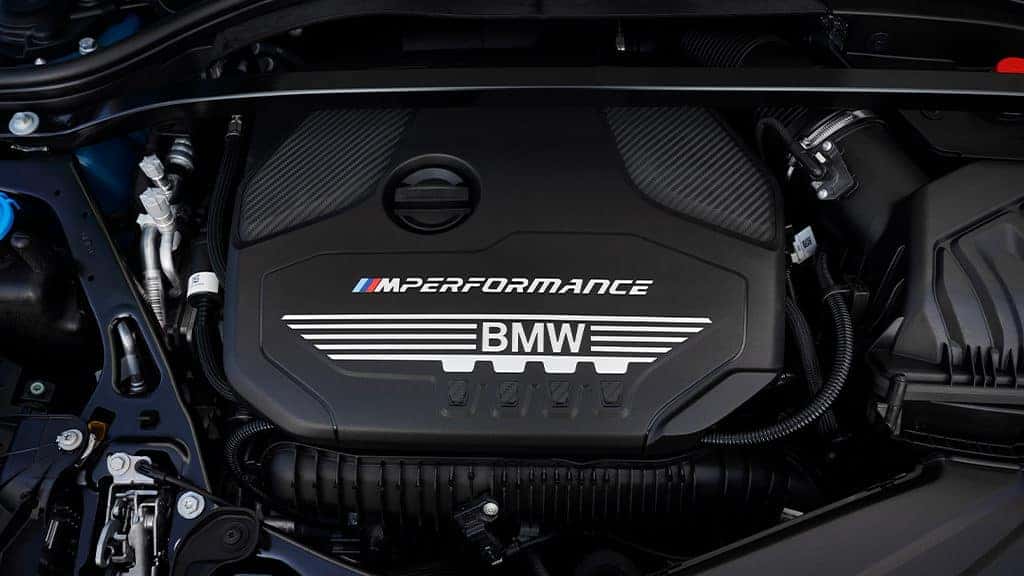 In addition to the standard xDrive all-wheel drive system, there are several new pieces of technology that aid in performance. Borrowed from the BMW i3, the standard near-actuator wheel slip limitation system improves traction while cornering and accelerating. This system allows wheel slip to be controlled quicker and without the need for corrective DSC inputs. Assisting this system is BMW Performance Control. This yaw distribution system applies to the brakes on the inside of a turn to eliminate understeer. The M235i adds a standard mechanical Torsen limited-slip differential for even sharper driving dynamics.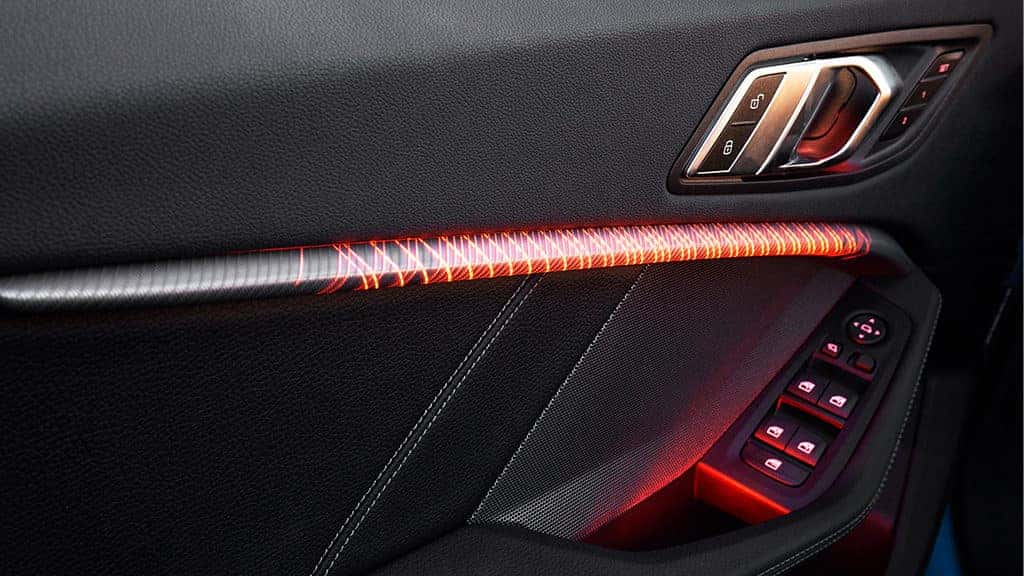 Design highlights include the frameless windows made famous by BMW's other four-door coupes, a wide and sporty stance, and a flowing roofline. On the inside, a new "Berlin" illuminated trim is standard on the 228i while a "Boston" illuminated trim is standard on the M235i. 17" wheels are standard for the 228i while 18" wheels are fitted on the M235i. 19" wheels are optional.
The 2020 BMW 2 Series Gran Coupe makes its public debut at AutoMobility LA in November 2019. Production begins November 2019 with a planned market launch of March 2020.