The BMW iX xDrive40 and xDrive50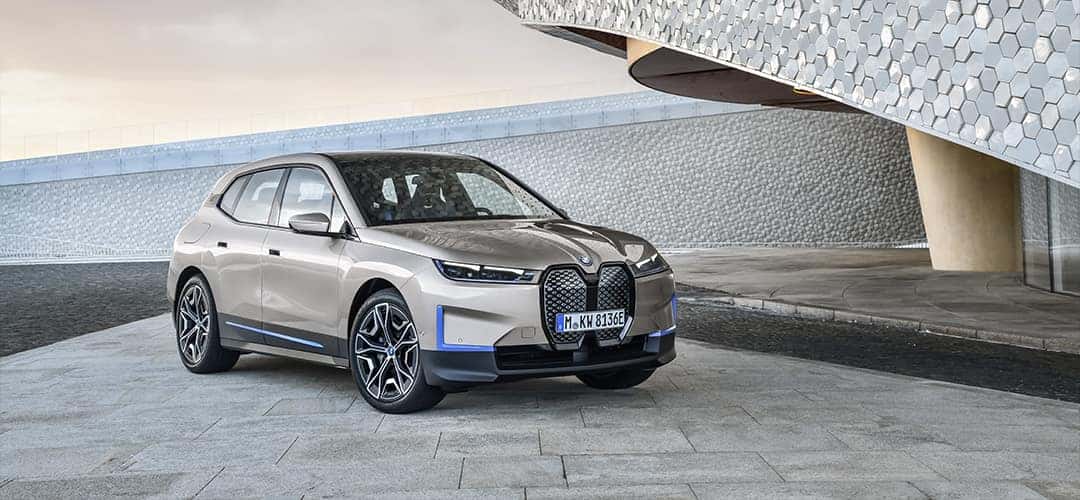 The BMW iX heralds a new age in automotive mobility. It combines a trailblazing design and modern luxury with the latest innovations in automated driving, operation, connectivity, and digital services. At last BMW's hallmark sporting ability will be combined with not only emission-free driving, but a multitiered approach to sustainability from the ground up.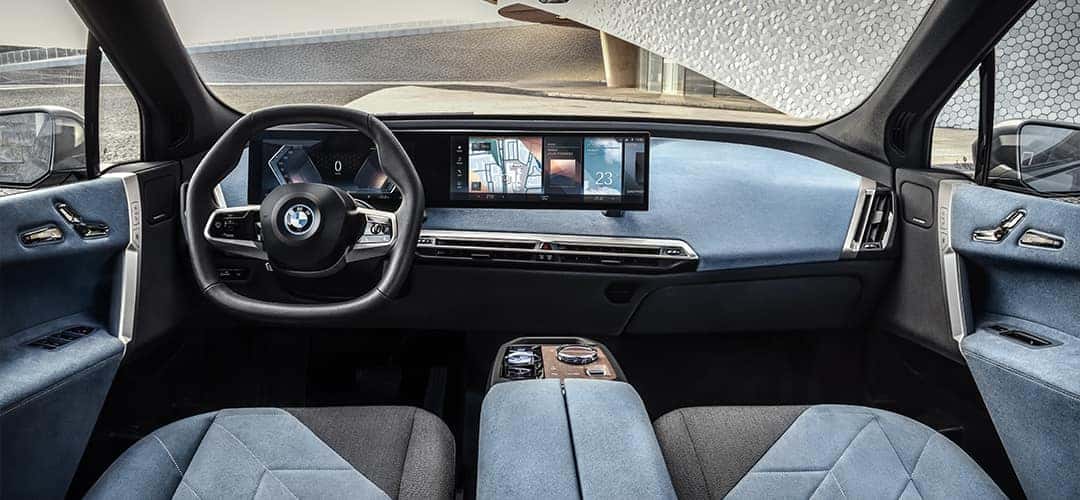 Focus on Sustainability
The BMW iX's battery isn't the only thing about it meant to reduce carbon emissions. Like the BMW i cars that came before, the iX aims to reduce its carbon footprint throughout the production process. Green energy used for the production of the battery and the vehicle itself reduce carbon emissions by 18%. The BMW iX also makes use of recycled and recyclable materials for long term sustainability. These include sustainable grown wood, natural wool fibers, synthetic yarns made from recycled nylon, and leather upholstery treated with olive leaf extract instead of tanning chemicals.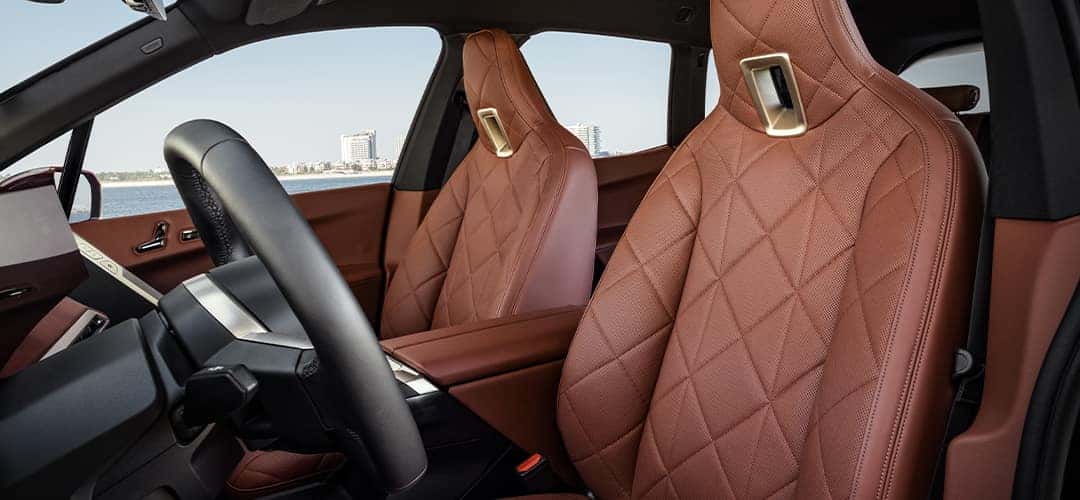 5th Generation BMW eDrive
The latest generation of BMW eDrive tech is the key component of the BMW iX. Two high-efficient electric motors combine to drive all four wheels. The drive unit brings together the electric motor, power electronics, and transmission into a single highly integrated package. This high efficiency, high density system leads to better driving dynamics and power consumption.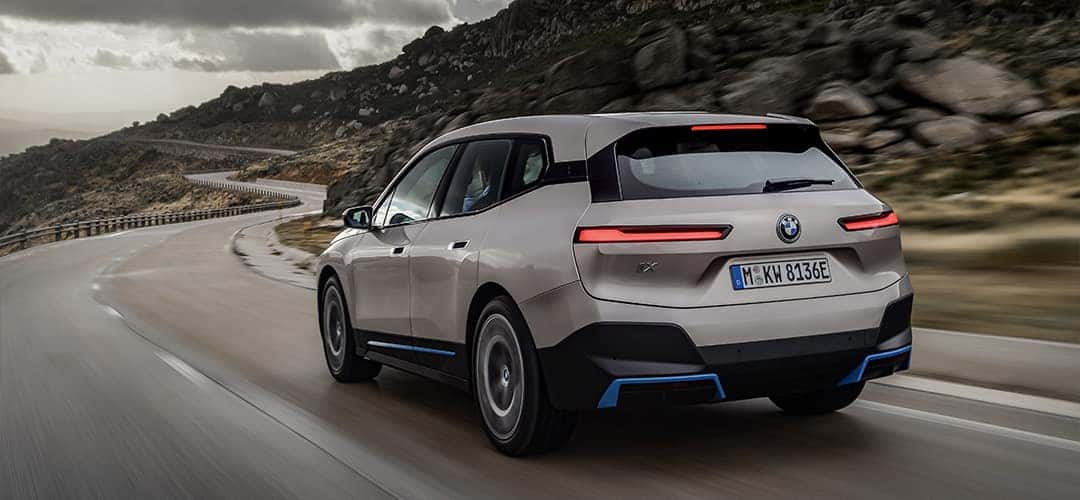 Power and Range
The question on everyones mind is how much does the iX make and how far can it go. The BMW iX xDrive40 features a 70 kWh battery featuring 240 kW of power, the equivalent of 300 horsepower. This allows the iX xDrive40 to go from 0-60 in around 6 seconds and will give it an effective range of 249 miles. The iX xDrive50 features a 100 kWh battery that makes370 kW of power, or 500 horsepower. This model will do 0-60 in under 5 seconds and will have a range of around 300 miles. Both models are limited to a top speed of 124 mph.
The charging abilities have also been upgraded. The iX xDrive50 can replenish its battery at up to 200 kW while the xDrive40 can recharge at up to 150 kW. This means that a ten minute charge will add 75 miles of range to the xDrive50 or 56 miles of range to the xDrive40. In both variants, the batteries capacity can be charged from 10 percent to 80 percent of full capacity in under 40 minutes.
Orders for the BMW iX begin in the second half of 2021 for a market launch in 2022.