How Often Should You Rotate Your Tires?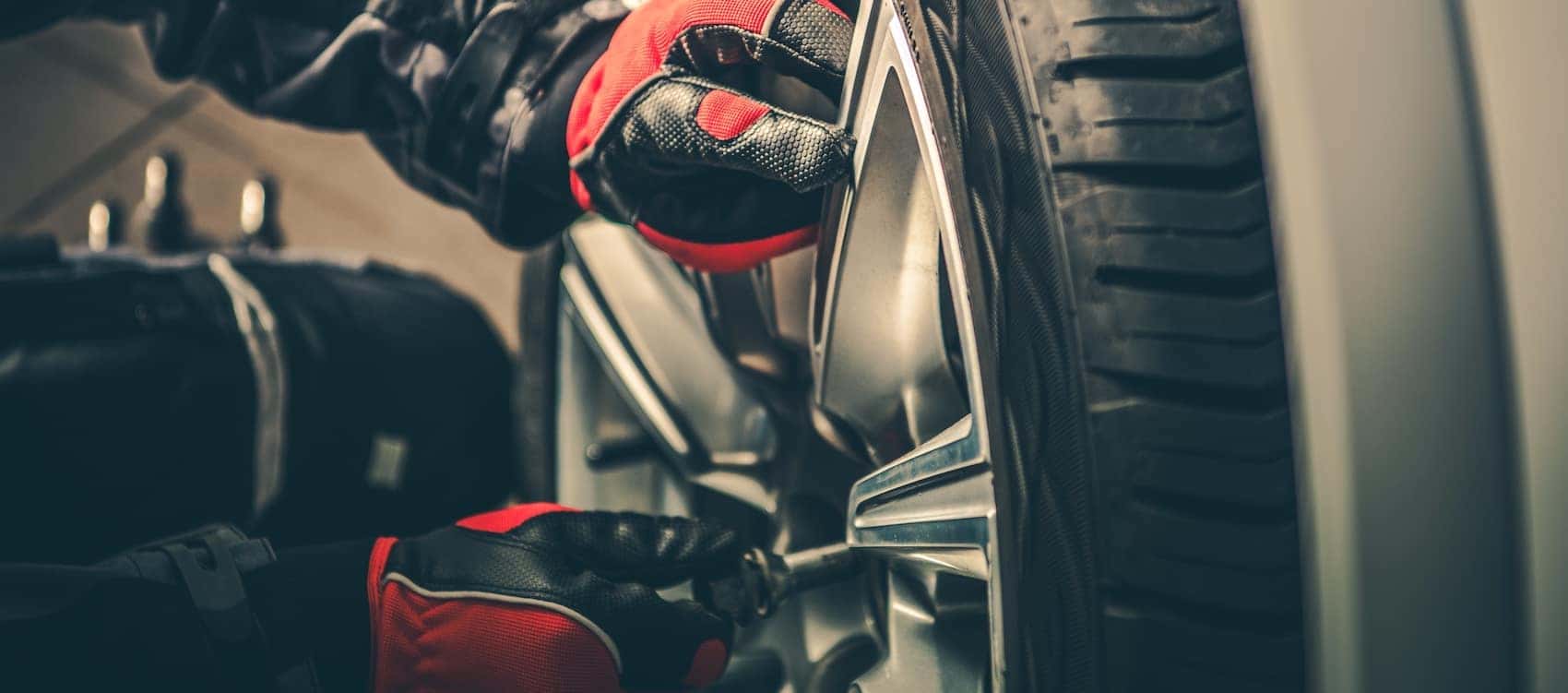 How often should you rotate your tires? If you are not sure when or how to rotate tires, you are certainly not alone. This essential maintenance task should be performed every 5,000 to 7,500 miles. While this interval should work for most makes and models, it is still a good idea to consult your owner's manual. There could be different recommendations from the manufacturer that should be followed. If you are still wondering when to rotate tires do not hesitate to reach out to the team at Pacific BMW. We would be more than happy to answer any questions from our Los Angeles neighbors.
Tire Rotations: FWD and RWD Vehicles
Whether your vehicle is front-wheel drive or rear-wheel drive simply designates where the engine power is sent. For FWD vehicles, the bulk of the engine power is sent to the front tires. The opposite is true for RWD vehicles. The set of tires getting direct engine power end up wearing down sooner than the rest of the tires. If you have a FWD or RWD vehicle, you will want to keep the following information in mind before performing a tire rotation:
For FWD or RWD cars, a tire rotation should occur every 5,000 to 7,500 miles. Remember that you should follow any recommendations provided by the manufacturer.
If you prefer DIY car maintenance on your FWD vehicle, flip sides when moving the rear tires to the front. The rear right tire will now become the front left, for example. When moving the front tires to the back, the tires should remain on the same side.
If you have a RWD vehicle, you should reverse the steps listed above. Swap sides as you move the front tires to the back. The rear tires should remain on the same side as you move them to the front.
Keep in mind that how and where you drive will affect how often you need to rotate your tires. Talk with the service experts at Pacific BMW to get a better idea of a maintenance schedule that fits your driving habits.
When to Rotate Tires: AWD Vehicles
What about how many miles to rotate tires for an AWD model? With an all-wheel drive vehicle, each tire wears differently, and at different speeds. Because of this, you will need to perform a tire rotation more often. Those in the automotive industry suggest that the tires on an all-wheel drive vehicle should be rotated every 3,000 to 5,000 miles. Once again, it is highly recommended that you see what is suggested by the automaker in your owner's manual and follow those guidelines. If you are unsure about the last time you brought your vehicle in for a tire rotation, that's ok. Bring your vehicle by the service center for an inspection, and we will see if a tire rotation is overdue.
Why are Tire Rotations Necessary?
The main reason a tire rotation is recommended is that this service helps to prolong the life of your tires. However, that is not the only benefit of this maintenance task. Other advantages include:
Improved traction on slippery roads
Less noise on the road
Less unnecessary stress on the drivetrain
If you want to be sure your vehicle can handle less-than-perfect weather or road conditions, you will want to keep up with regular tire rotations. Even with the best tire care, your tires will need to be replaced over time. If that is the case, our service experts would be more than happy to help you find the right tires for your vehicle.
Turn to Pacific BMW for Tire Care Tips
To ensure your tires last as long as possible, it is important to keep up with recommended tire care. The service team at Pacific BMW near Hollywood are here to assist you. Contact us with any questions.
More from Pacific BMW
The celebration of 50 years of BMW M continues with the limited BMW M3 Edition 50 Jahre BMW M. Based on the 2023 BMW M3 Competition xDrive, the M3 Edition Jahre BMW M celebrates all five generations of the M3.  To honor M3's of years past, the M3 Edition Jahre BMW M is available in…

To make something go faster, you can add power or you can add lightness. The 2023 BMW M4 CSL does both. With 40 more horsepower over the M4 Competition and a 240 lb weight reduction, the CSL legend is reborn on the 50th anniversary of BMW M.  Never before has a production car some so…

The benchmark luxury sedan returns for a seventh generation to reset the bar for premium automobiles. At the pinnacle of BMW's luxury range, the new 7 Series will set the tone for elegance, luxury, and premium quality.   A Diverse Lineup  Three models will be available by the end of 2022. The 740i is powered…