LUNAR NEW YEAR 2020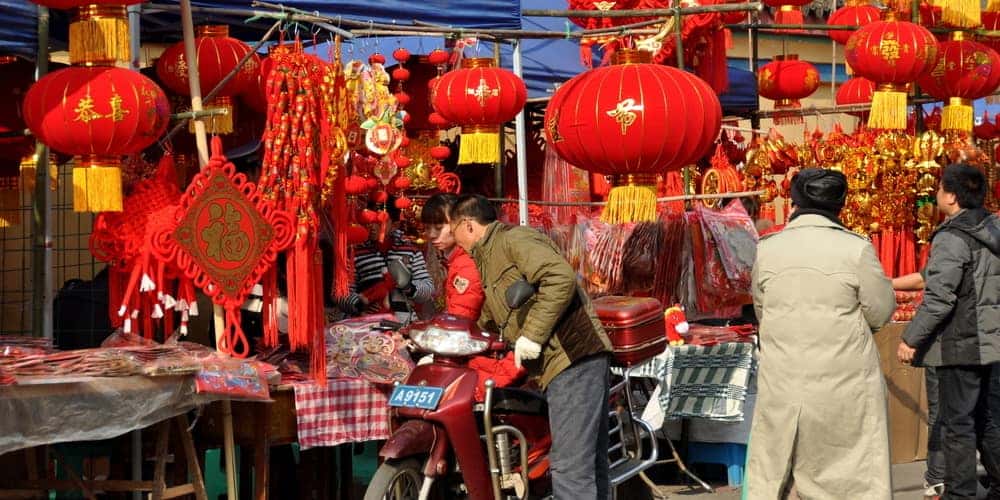 What is Chinese New Year? When is Chinese New Year? What is the Lunar New Year? With the holiday approaching, you might have been wondering about this in Los Angeles or La Canada. The Chinese New Year is based on the Chinese lunar calendar, which as you may have guessed is based on the cycles of the moon. The new year starts with a new moon in late January or February, and the celebrations end after 15 days with the arrival of the full moon. Learn more about this amazing holiday at Pacific BMW and get ready to celebrate!
Celebrate the Lunar New Year with Pacific BMW
Pacific BMW is also celebrating the Lunar New Year with some vehicle specials on new BMW models in Glendale. Here's how our Lunar New Year Specials work:
Get $1000 off your next purchase if you come in on January 24 or 25th
Service Spend & Save

If you spend $399.95, save $75.00
If you spend $599.95, save $120.00
If you spend $799.95, save $150.00
Ring in the new year with a new luxury car–maybe even in red–and hope for prosperity and luck in the coming year!
The Chinese New Year vs. the Lunar New Year
While many Westerners call this holiday Chinese New Year, it is called Lunar New Year or Spring Festival by those who celebrate. "Chinese New Year" is less accurate, since China isn't the only country that celebrates this holiday. Vietnam, South Korea, Laos, Singapore, and other Asian countries each bring their own traditions to Lunar New Year.
How Do People Celebrate the Lunar New Year?
There are many traditions surrounding the Lunar New Year, some of which can be traced back about 3,500 years! Below is a glimpse of how the holiday is celebrated in China:
There are superstitions surrounding different days of the 15-day celebration, which might dictate the activities of the day. On the first day, for example, you aren't supposed to do cleaning of any kind, as it might wash away your luck.
Activities include parades, horse races, bargain-hunting at markets, and more.
Firecrackers and fireworks are a big Lunar New Year tradition, scaring off Nian, a half-dragon/half-lion who emerges during the Lunar New Year to attack children.
The color red is everywhere, from decor to clothing. It's associated with good fortune, and the monster Nian is afraid of the color red, so it is also a symbol of protection.
Traditional Lunar New Year foods include things like rice pudding, crispy dumplings, and a focus on sugary creations to "sweeten" the prospects for the new year.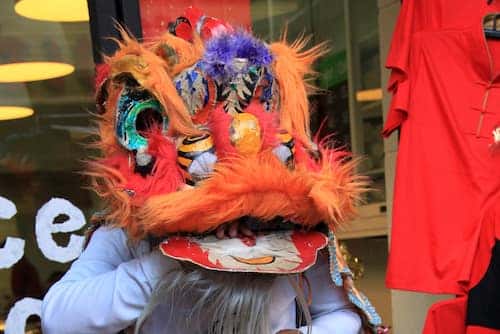 The Lunar New Year and the Chinese Zodiac
The Lunar New Year is also on a 12-year cycle linked to the Chinese Zodiac. 2020 is the Year of the Rat, which is the first animal in the 12-year cycle. If you were born in a Year of the Rat–1924, 1936, 1948, 1960,1972, 1984, 1996, 2008, or 2020–you are believed to be resourceful, energetic, and social. Famous Americans born in the Year of the Rat include Scarlett Johansson, George Washington, and Eminem.
Lunar New Year Celebrations in Glendale, CA
How is the Lunar New Year celebrated near me? The Americana at Brand shopping center is hosting the 11th annual Lunar New Year Celebration, free and open to the public. There will be an opening parade starring the traditional Dragon Dance, as well as the Lion Dance (to frighten away evil spirits and bring fortune), and other traditional Korean and Chinese dances. Additional highlights include:
A magic show, sugar-making, the making of dough figurines, and calligraphy.
Food and drink options will include Asian-inspired specialty vendors.
Festival-goers might receive a lucky red envelope from the God of Wealth, with prizes or coupons to nearby stores and restaurants.
Details:
Where: The Americana at Brand, 889 Americana Way, Glendale, CA
When: Sunday, January 19, 2020, 2pm-5pm
Cost: Free, with select activities requiring tickets, (can be purchased onsite, cash only)
Some stores at the shopping center will even be selling Lunar New Year-themed gifts!
More from Pacific BMW
In keeping with its tradition of being at the forefront of innovation, BMW becomes the first manufacturer to offer Digital Key for iPhone. This new feature makes its debut in the updated 2021 BMW 5 Series. By partnering directly with Apple, BMW provides a solution that is easy to use, seamless, and versatile. The Digital…

When the 6th generation F90 BMW M5 was introduced in 2017, it instantly reclaimed its title as the king of sport sedans. For the 2021 model year, the M5 has undergone a life cycle impulse refresh that introduces several key changes, including: New front and rear styling. New, larger 12.3-inch touch screen central information display….

The second generation of the BMW 4 Series Coupe arrives with a whole new look. More power, more torque, and more performance are sure to make this the best 4 Series yet.