BMW INTRODUCES THE 2020 BMW M8 COUPE AND CONVERTIBLE
An all new model sits atop BMW's performance focused M lineup. The 2020 BMW M8 Coupe and Convertible combine the supercar performance of the BMW M5 with the motorsport roots of the 24 Hours of Daytona winning BMW M8 GTE. The M8 comes in four different models: The M8 Coupe, M8 Convertible, M8 Competition Coupe, and M8 Competition Convertible.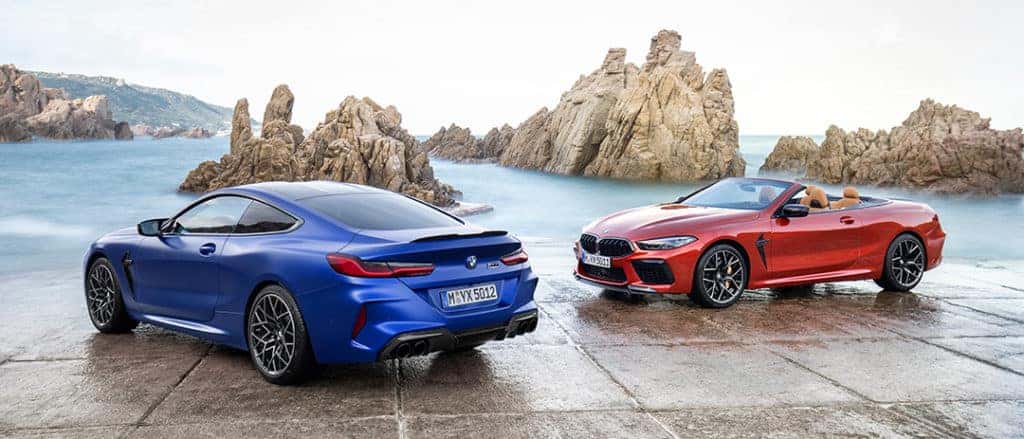 While the return of the 8 Series has brought more style and luxury to BMW's flagship, the M8 aims to be the pinnacle of performance. Power comes from the 4.4 liter S63 M TwinPower Turbo V8. With a 7,200 rpm redline, this engine produces 600 hp and 553 lb-ft of torque.
The Competition models offer further tuning for increased performance. Power is raised to 617 hp while the torque band is stretched by another 160 rpm, making it the most powerful production engine BMW has ever produced. Engine mounts are stiffer for more stability and tighter turn-in during cornering. The M Sport exhaust is also fitted as standard, offering an M Sound Control button to give drivers the option to select their desired exhaust note. The Competition models also features a firmer suspension, improved steering response, and increased negative camber for more precise cornering.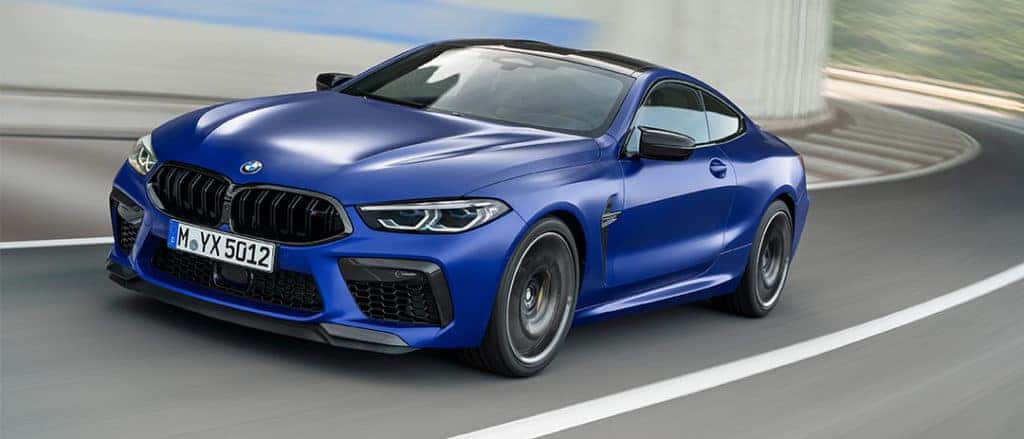 All that power is controlled by the eight-speed M Steptronic transmission with Drivelogic. Featuring both automatic and manual modes, this system used navigation data to intelligently control gear shifts for increased performance and efficiency. It couples with the M xDrive all-wheel drive and Active M differential to complete the drivetrain. With an intelligent rear-biased, this system is able to make use of all the power the M8 has to offer. It also features 4WD, 4WD Sport, and 2WD drive modes.
M compound brakes come standard with the option to upgrade to M carbon ceramic brakes. The brakes are controlled by an all new BMW M integrated brake-by-wire-system. These new system saves weight while offering a faster and more precise brake response. It can be operated in Comfort mode for city driving and Sport mode for track driving.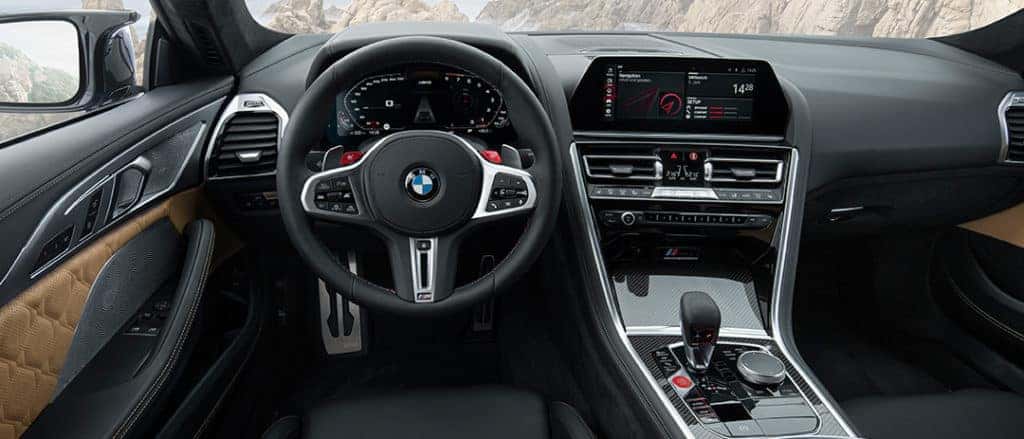 Exclusive to the M8, this new model features a revised single setup button to access engine, suspension, steering, braking, and 4WD settings. Customized settings can then be saved to the M1 and M2 steering wheel mounted buttons. A new M Mode button allows for customization of the diver assistance settings, instrument cluster, and Head-Up display. Road and Sport settings are offered in the M8 while the M8 Competition adds a Track setting.
Exterior highlights include Icon Adaptive LED headlights with Laserlight, black Chrome finishing, and a Carbon Fiber roof in Coupe models. An optional M Carbon package replaces the kidney grill, mirror caps, side gills, rear spoiler, and rear diffuser with carbon fiber components. The interior is finished with exclusive M Sport seats with illuminated M badging, Merino leather upholstery, and M seatbelts in the Competition models.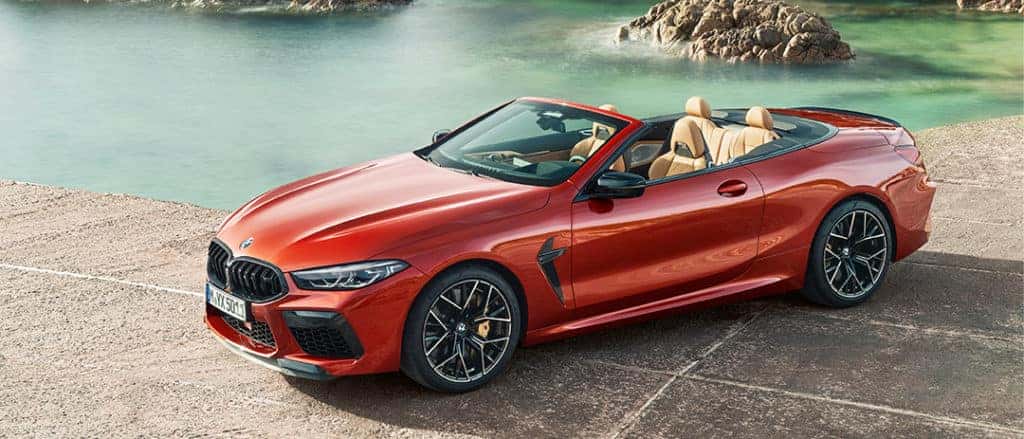 Pricing starts at $133,000 for the M8 Coupe and $146,000 for the M8 Competition. The M8 Convertible starts at $142,500 while the M8 Competition Convertible starts at $155,500. All models are scheduled to start production in July 2019 for an arrival in showrooms in the fall.