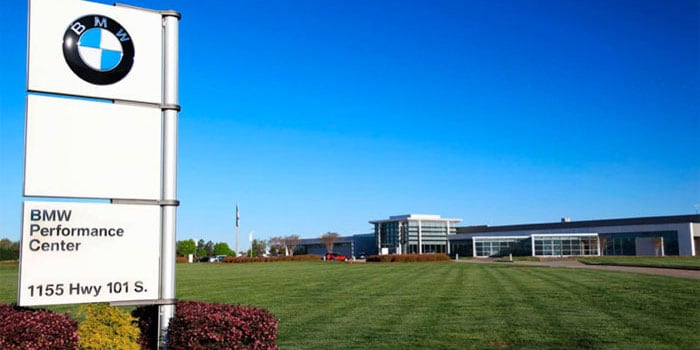 When you order your new BMW, consider our performance delivery program - at no extra cost! Not only will you gain a first hand understanding of your vehicle, but also immerse yourself in the BMW culture.
Your delivery experience begins at Pacific BMW.
Schedule Your Delivery 
When you order your new vehicle through Pacific BMW, notify your Client Advisor that you would like to take the Performance Center Delivery offer. Your BMW Client advisor then will assist you in the scheduling of your delivery experience.
Meet Your BMW
Expect nothing less than VIP treatment when you arrive in Spartanburg, South Carolina, home of the BMW Performance Center. Transportation to a first-class hotel in a personal BMW, dinner for two, and complimentary overnight stay await prior to your delivery. Continental breakfast will be served before heading to the BMW Performance Center to begin your ultimate delivery experience. 
At the BMW Performance Center, you will receive an in-depth introduction to your new vehicle from our product specialists.  By the end of the day, you will know every feature in your vehicle, all options from the BMW iDrive system to operating radio functions, and connecting to BMW Assist.
Your Delivery experience also includes time behind the wheel with a professional driving instructor on the racetrack. 
When you leave the BMW Performance Center, you will feel confidant knowing your vehicle inside out and the its unique capabilities.