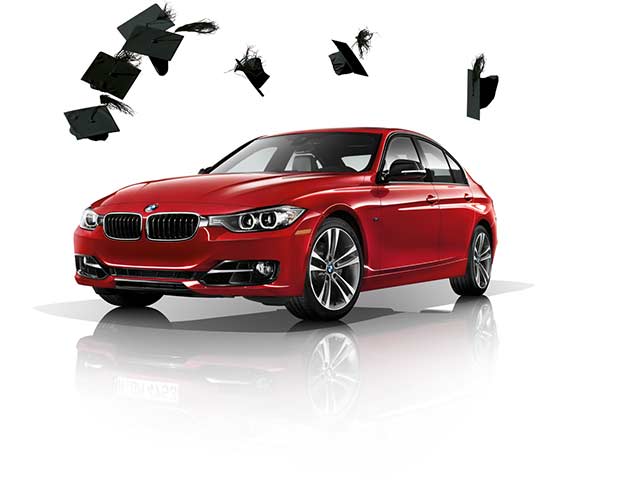 A diploma shouldn't be the only item awarded after years of hard work and dedication. BMW has made it easier for graduates to lease or finance a vehicle. If you've recently graduated - or are about to graduate - you're eligible for a $1,000 incentive, plus our best available rates when you lease or finance a New BMW. Customers looking to purchase a Certified Pre-Owned BMW are eligible for a $750 incentive.
You're eligible if:
You've earned an undergraduate, graduate or Associate's degree from an accredited college or university within the previous 12 months OR you are eligible to graduate within the next 4 months and have a verifiable offer of employment.
You have at least 24 months of credit history with no major derogatory entries.
Let Pacific BMW help make your dream of owning a BMW into a reality.